Body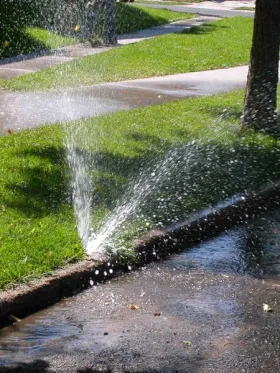 To report water waste violations in the City of Santa Barbara please fill out the form below. You may also call the Water Conservation Hotline at (805) 564-5460 or email WConservation@SantaBarbaraCA.gov.

The City currently has Stage 2 Water Shortage regulations and also prohibits wasting water at all times. Wasting water is defined as any excessive, unnecessary or unwarranted use of water, including, but not limited to: any use which causes significant runoff beyond the boundaries of property served by a meter; failure to repair any leak or rupture in any water pipes, faucets, valves, plumbing fixtures or other water service appliances within 72 hours after notice by the City; and irrigation during and for a period of 48 hours after a measurable rainfall event (a measurable rainfall event means rainfall of one-quarter inch or more during a 24 hour period).

Please upload a picture(s) or video if possible; this is crucial to the enforcement process. Please note, the City of Santa Barbara can only enforce violations within the City water service area.