Title
Vendor Registration, Bids, & Contracts
Body
The City of Santa Barbara purchases goods and services from suppliers throughout the state and nationwide. We also enter into contracts with a wide variety of businesses and individuals for a broad spectrum of products and services. These purchase orders and agreements are governed by the City's commitment to quality, cost effectiveness, efficiency and fairness in a competitive arena as well as adherence to applicable statutes, rules and regulations. The integrity of our procurement process is of utmost importance. Construction bids are handled by the Public Works department.
Bid Results/Register to Receive City Bids
The City conducts all bidding and proposal solicitations online through PlanetBids™. Businesses should register below for the commodities they are interested in bidding on or selling, or as an emergency vendor. The City is only accepting electronic bids. The initial bidders' list will be developed from registered vendors.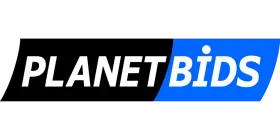 1. Click here to Register or see Results 
2. Click on "Vendor Registration"
3. Complete the form by navigating through the different tabs and submit.
Once registered, you are able to begin utilizing the full benefits of the system and maintain your profile at any time by revisiting the same site above. For general questions on the new eBidding system, contact the Purchasing Department. If you have any technical issues when registering, contact (818) 992-1771.
The public can access and view active bids and bid results by clicking the "Bid Opportunities" icon below. In order to view the bidding documents, you must be registered with PlanetBids. Once a bid is closed, all bidding documents are locked and are not viewable via PlanetBids.