Body
Christmas Day and New Year's Day Holidays: Street sweeping (and parking enforcement in sweeping zones) will be cancelled on Monday, December 25 and Monday, January 1. The regular sweeping schedule and enforcement will resume the day after each holiday. There will be no shift in schedule or make-up days.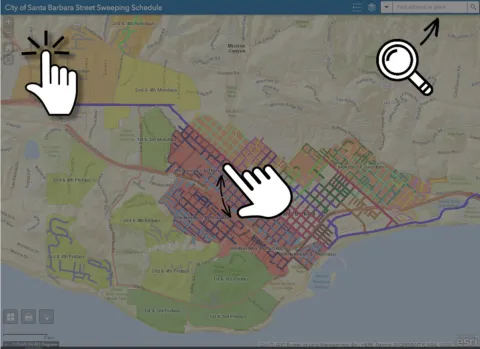 Street Sweeping Hotline: 
(805) 897-1903

Find street sweeping days and times for every street in Santa Barbara. Enter your address in the search bar or zoom in to your area of interest to explore a comprehensive block-by-block street sweeping schedule.