Title
Chief of Police & Community Accountability Staff
Body
Police Chief Kelly Gordon
Bio Coming Soon.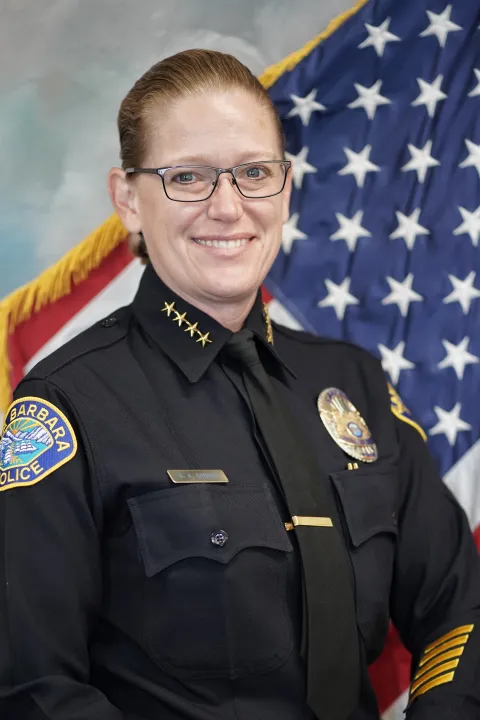 Police Chief Kelly Gordon
Chief's Staff
The Office of the Chief of Police has both sworn and professional staff (non-sworn) and is composed of two sections: Chief's Staff and Community Accountability Staff.
The Chief's Staff develop and review policy and procedures providing direction for the maximization of the total law enforcement effort.
Chief of Police: Leads the Department operating under the philosophy of Community Oriented Policing.
Chief's Executive Assistant: Provides staff support and is Secretary to the Fire & Police Commission.
Command Staff: Division Commanders of Field Operations and Investigative & Internal Operations Divisions. 
Community Accountability: Provides support to the Santa Barbara community by forming strong relationships with professional organizations, businesses, and community members. 
Public Information Officer: The official spokesperson for the Department handles and coordinates all media involvement, press conferences, and internal / external communication.
Professional Standards: Conducts personnel complaint investigations, internal audits, and assists in the defense of police civil litigation cases.
Support Services
Business Office provides the department with budgetary, payroll, purchasing, and personnel functions.
Parking Section staff processes parking citation payments and vehicle releases at the records counter.