ID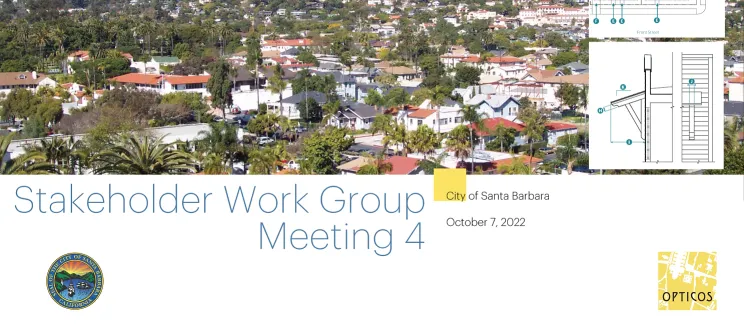 Title
Santa Barbara Design Standards Work Group Meeting #4
Authored on
October 3, 2022
Body
To encourage more housing in Santa Barbara and respond to changes in State Law, new design standards are being created for multi-unit housing to make the design review process more predictable and easier to understand while meeting the community's expectations for high quality architectural design. This meeting with the Santa Barbara Design Standards Work Group, comprised of members of the City's Architectural Board of Review, Historic Landmarks Commission, Planning Commission, and local American Institute of Architects, will introduce the draft Objective Design and Development Standards. 
The Work Group meeting is scheduled for Friday October 7, 2022 via Zoom webinar.  The public is encouraged to attend.
Santa Barbara Design Standards Work Group Meeting
Friday October 7, 2022 1:30 p.m.
Please register in advance.
The meeting materials are found on the project website here.