PR Image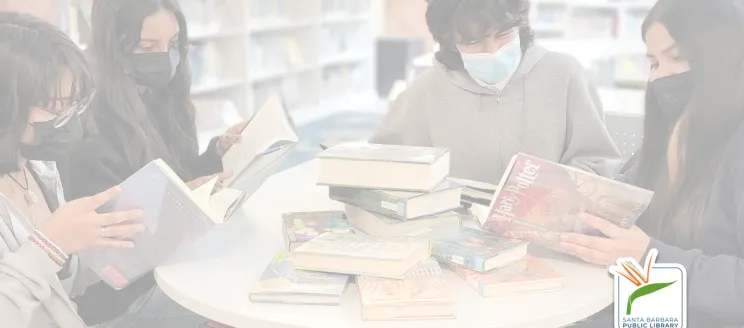 Title
SBPL Invites Teens to Apply for Paid Library Services & Maker Entrepreneur Internships
Santa Barbara Public Library is offering paid internship positions for teenagers at the Central and Eastside Libraries. Over the course of two years, SBPL will recruit teens for five seasonal cohorts of five interns. 
SBPL's Teen Internship program will provide job preparedness training, leadership roles, and social emotional learning to participating young adults. The program also incorporates teen choice by offering two internships: Library Services Support, in which teens will be trained to support youth programming development, social media, or collection displays, or a Teen Entrepreneurship Track, in which teens will develop business plans and marketing plans for selling products they make, learn how to budget and set prices, and other related skills. Both tracks will culminate in a capstone and portfolio project. 
SBPL has piloted paid teen internships over the past two years, with positions to support Lunch at the Library, Summer Reading programming, and other Youth Services tasks, as well as to cultivate youth leaders to gather input for the needs and design of a teen space at Central Library. This project will expand the scope of that work. 
"We continually hear from community members, families, and leaders, that Santa Barbara needs more opportunities for economic development and efforts to create an environment where our youth can flourish," said Library Director Jessica Cadiente. "This grant funded teen internship program achieves both goals through innovative collaboration." 
Success in the workforce will require that the youth of today have a multitude of skills, ranging from communication, teamwork, conflict resolution, problem-solving, self-directed learning, internal motivation, flexibility, time management, leadership, and networking. This program creates the opportunity for young adults to develop these skills while exploring their career interests. 
"Our teen interns have been bright and capable, contributing to the success of Library programs. When the California State Library offered funding opportunities to expand out-of-school time programs to support youth development, we knew it was the perfect chance to further develop our teen intern project through collaboration between our Youth Services staff and Adult Education team, who offer career-related services through SBPL Works!, and partner organizations," said Library Director Jessica Cadiente. 
In addition to youth services, teens have expressed interest in all aspects of Library work, from circulation and collection development to technology services and marketing. The Library offers the opportunity to introduce young adults to many potential careers. 
Our first cohort will occur during the months of September through December and interested candidates should apply via the City of Santa Barbara's website by 5 p.m. on September 2, 2022. Future cohorts will begin in January 2023, June 2023, September 2023, and January 2024. Candidates have the option to choose between two learning tracks: Library Services Track and Maker Entrepreneurship Track.
Library Services Track

Interns are introduced to various jobs in the library, including IT, administrative, collection work, marketing, early literacy, STEAM programming for youth, outreach, etc. Interns will be paired with Library staff to job shadow and contribute to projects in various parts of the Library. Interns focusing on library services skills will participate in creating youth and teen programs, producing social media content or writing for the Library's blog, curating and maintaining collection displays, supporting summer reading, materials circulation, and related library tasks. 
Maker Entrepreneurship Track
Interns will be trained in financial literacy, target markets, identifying business opportunities, and brand identity. Maker entrepreneur interns will focus on developing business plans, budgeting skills, and prototyping their products. All interns will develop social-emotional learning skills through workshops and peer to peer learning. 
Internships are supported by a California State Library Stronger Together grant which helps libraries improve or expand library services to out-of-school time youth. The purpose of these grants is to support and expand the critical role that libraries play for children and teens when they are out of school.
Santa Barbara Public Library is a department of the City of Santa Barbara. All library programs are free and open to the public.
Contact
Contact
Ahmad Merza
Supervising Librarian