PR Image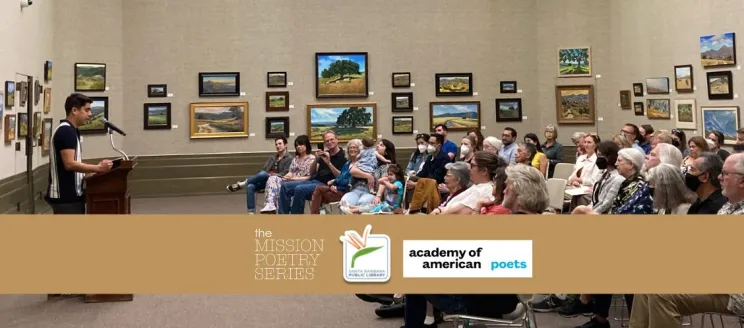 Title
The Mission Poetry Series Kicks Off 14th Season at Santa Barbara Public Library
Authored on
October 12, 2022
Santa Barbara Public Library invites the community to attend the first poetry reading of the 14th season of The Mission Poetry Series in the Faulkner Gallery at Central Library at 40 E. Anapamu on Saturday, November 5, at 1 p.m. The Mission Poetry Series is curated by Santa Barbara's Poet Laureate, Emma Trelles.
A Coming Home: Three Poets in Fall features three award-winning authors: Chloe Martinez, Sara Borjas, and Rick Benjamin. The title of the event is from the poem "Fifteen Balls of Feathers," by Ada Limón, who is originally from Sonoma, California, and is currently the 24th Poet Laureate of the United States. The event offers complimentary broadsides, poets' books for sale, and the chance to meet and chat with our featured authors.
This reading is made possible by the Academy of American Poets with funds from the Mellon Foundation.
Read About the Featured Poets Here.
Contact
Contact
Molly Wetta
Library Services Manager