PR Image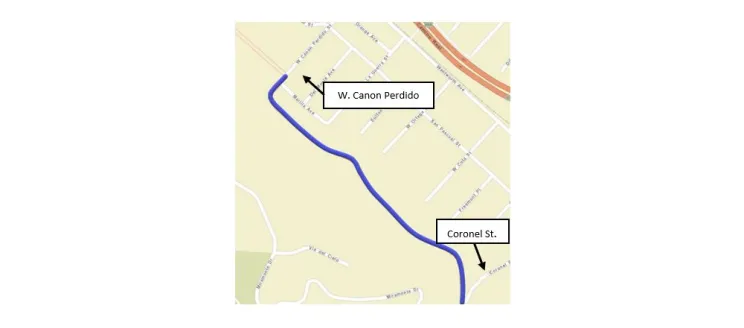 Title
Loma Alta Drive Closed to Vehicular Traffic Beginning October 24
Authored on
October 27, 2022
The City of Santa Barbara Public Works Department is preparing for potential storm impacts in the future.
Beginning Monday, October 24, 2022, to May 2023, the Streets Operations and Infrastructure Management division will close Loma Alta Drive to vehicular traffic, from Coronel Street to West Canon Perdido Street. Please see map for details.
The community can sign up for ReadySBC Alerts, which is the Santa Barbara County Office of Emergency Management notification system to alert residents of emergencies and protective actions.
For more information, visit: www.countyofsb.org/520/Office-of-Emergency-Management
For information on the Public Works Streets Operations and Infrastructure Management division, visit: www.santabarbaraca.gov/streets-operations-infrastructure-management