PR Image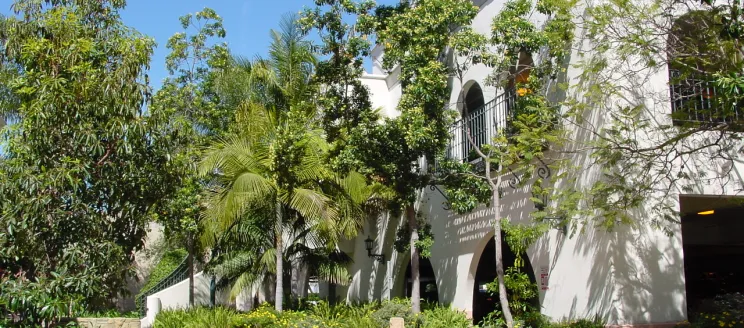 Title
Hourly Parking Rate Change – Downtown Parking Lots
Authored on
June 30, 2022
Hourly parking rates in Downtown parking lots will increase to $2.50 per hour on July 1, 2022.  This rate increase is in response to the rising costs of performing parking-related services, major maintenance, and capital improvements; and will ensure Downtown Parking can continue to maintain clean, safe parking facilities and provide the level of service for which Santa Barbara is known.

Parkers will continue to receive 75-minutes free parking each day before accruing hourly fees.  Rates are in effect 24 hours a day, seven days a week.

Downtown Parking offers affordable monthly permit options for residents and those working in the Downtown area.  Visit www.SantaBarbaraCA.gov/Parking to learn more about the available permit options. 

Downtown Parking maintains ten parking lots and five parking structures with over 3,000 parking stalls, serving over five million vehicles annually.  Revenue from parking fees also supports the Downtown Plaza area encompassing the State Street Central Business District and the downtown paseo system.

Cambio de tarifa de estacionamiento por hora – Estacionamientos en el centro de la ciudad

Las tarifas de estacionamiento por hora en los estacionamientos del centro aumentarán a $2.50 por hora el 1 de julio de 2022. Este aumento de la tarifa responde al aumento de los costos de los servicios relacionados con el estacionamiento, el mantenimiento importante y las mejoras de capital; y asegurará que Downtown Parking pueda continuar manteniendo instalaciones de estacionamiento limpias y seguras y brindar el nivel de servicio por el cual se conoce a Santa Bárbara.

Los clientes seguirán recibiendo 75 minutos de estacionamiento gratuito cada día antes de acumular tarifas por hora. Las tarifas están vigentes las 24 horas del día, los siete días de la semana.

Downtown Parking ofrece opciones de permisos mensuales accesibles para los residentes y aquellos que trabajan en el área del centro. Visite www.SantaBarbaraCA.gov/Parking para aprender más sobre las opciones de permisos disponibles. 

Downtown Parking mantiene diez estacionamientos y cinco estructuras de estacionamiento con más de 3,000 espacios de estacionamiento, que atienden a más de cinco millones de vehículos al año. Los ingresos de las tarifas de estacionamiento también respaldan el área de la Plaza del centro (Downtown Plaza) que abarca el distrito comercial central de State Street y el sistema de paseo del centro.
Widgets
Additional Parking Information
Contact
Contact
Sarah Clark
Public Works - Downtown Parking
Downtown Plaza and Parking Manager