PR Image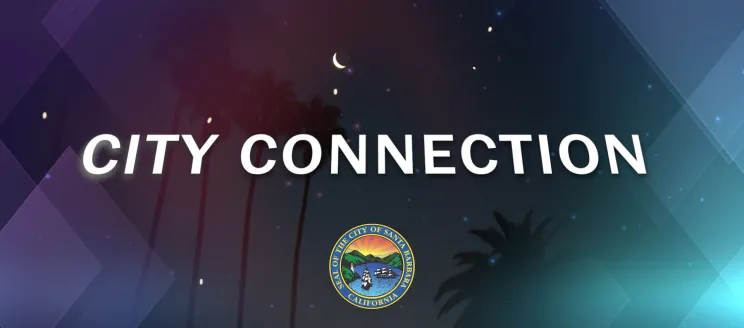 Title
City Launches New Video Series "City Connection"
Authored on
September 22, 2022
With a continued focus on improving communication, prioritizing transparency, and modernizing its approach to connecting and relaying information, the City has launched a new, social-media friendly video series called "City Connection." 

Produced by the City's video production department, CityTV, the new video series is a quick, fresh look at what's happening in the City. The goal is to produce this fast-paced, news-format show with a host, on a frequent basis. This new format will replace the news-magazine style show, "Inside Santa Barbara."
Over the summer the City launched a redesigned website with a modern look that focuses on inclusivity, accessibility and searchability, to reach an even broader community audience. "City Connection" is an exciting complement to that effort.

Through CityTV, the City's mission has always been to provide greater government accessibility by producing and distributing information about its services, policies, programs, resources, and events, via cable television and the Internet, to Santa Barbara residents. With "City Connection," City staff is able to lean in and utilize social media and cable television to keep the community informed and connected in a refreshed and modern way.
Watch the first episode of "City Connection" here: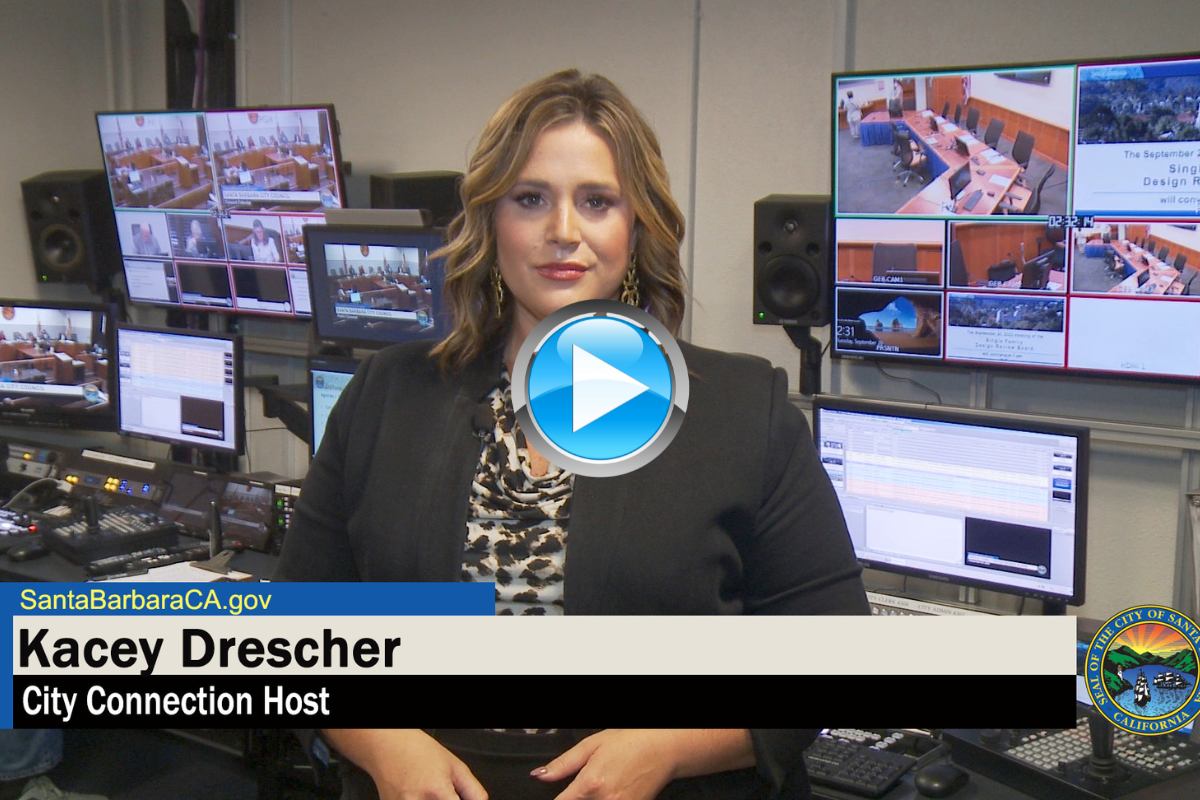 City Connection Episode 1 - September 22, 2022

Be sure to sign up for the City's weekly newsletter, City News in Brief and follow us on social to stay in the know!
Contact
Contact
Shelly Cone
City Administrators Office
Community Engagement Manager/PIO