ID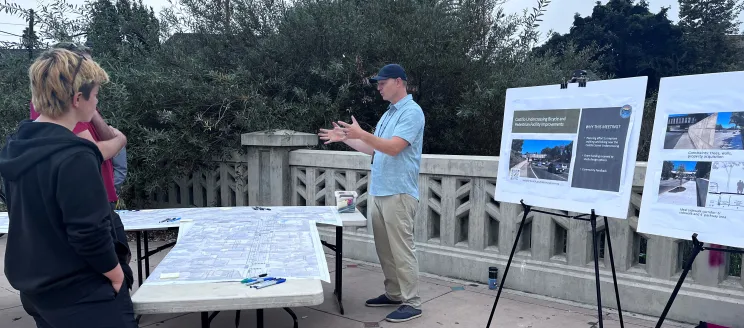 Title
Webinar Recordings Available for Castillo Undercrossing Planning Effort:
Authored on
October 13, 2022
Body
Public Works staff hosted an online webinar on October 6, and an in-person meeting on October 8, to receive community feedback about the Castillo Street Undercrossing Bicycle and Pedestrian Facility Improvements planning effort. Staff presented the project design concepts for improving bicycle and pedestrian facilities near the Castillo Street Undercrossing. 

Click here to watch the October 6 webinar recording.

In addition, Public Works staff hosted another online webinar on September 29 focusing on the potential future change of the 400 Block of Bath Street from a two-way street to a one-way street as part of the project. 

Click here to watch the September 29 webinar recording.