ID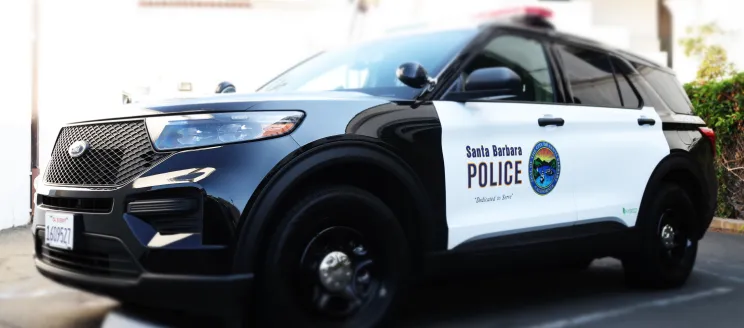 Title
Vehicle Pursuit Ends with Arrest
Body
On June 6, 2023, at 12:25 pm, Santa Barbara Police responded to a disturbance in the 1900 block of De La Vina Street. The reporting party called police dispatch to report a subject was pounding on the windows and attempting to enter a locked door of a local business.
Officers arrived and contacted the subject without incident. The subject was asked to leave the property and they complied. As the subject was leaving in their vehicle, they struck a retaining wall.
In the 2000 block of Bath Street the officers conducted a traffic stop on the vehicle, and a good Samaritan attempted to prevent the vehicle from leaving the traffic stop by standing in front of it. The driver struck the good Samaritan, fled the scene, and a pursuit was initiated. Officers rendered life-saving measures and medical aid to the good Samaritan until Fire Department Personnel and AMR Paramedics arrived. The good Samaritan was transported to Cottage Hospital with serious injuries. 
Officers were able to arrest the suspect in the 2300 block of Carlton Way at 1:36 pm. There are multiple components to this incident, and the investigation is active and ongoing at this time. More information will be provided as soon as it is available.