ID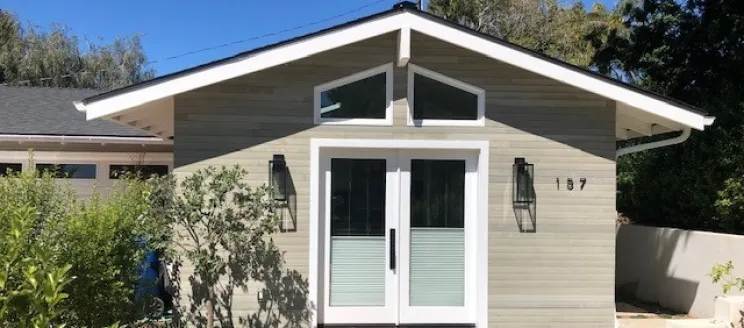 Title
Upcoming Council Hearings on ADU Ordinance Amendments
Authored on
November 22, 2022
Body
Recent changes in State law require the City to update the Zoning Ordinances for Accessory Dwelling Units (ADUs). The changes include an increase to the maximum building height limit and a number of technical changes intended to make ADUs easier to build.
The draft ADU ordinances were reviewed by the Planning Commission on November 17, 2022. Next, the draft ADU ordinances will be presented to the City Council Ordinance Committee followed by City Council for introduction and adoption.
After adoption, staff will submit the ordinances for State Department of Housing and Community Development review and California Coastal Commission certification.
Upcoming Hearings
The public is encouraged to attend or submit comments for the following hearings:
Ordinance Committee
Tuesday, December 6, 2022
City Council Hearing (Ordinance Introduction)
Tuesday, January 10, 2023
City Council Hearing (Ordinance Adoption)
Tuesday, January 24, 2023
Effective Date of Amendments
If adopted on January 24, 2023, the Title 30 ADU Ordinance amendments will become effective in Inland areas of the City on February 23, 2023.
The Title 28 ADU Ordinance will become effective in the Coastal Zone when certified by the California Coastal Commission, anticipated to occur sometime in 2023.
For more information
Please visit the project website or email ADU@SantaBarbaraCA.gov.