ID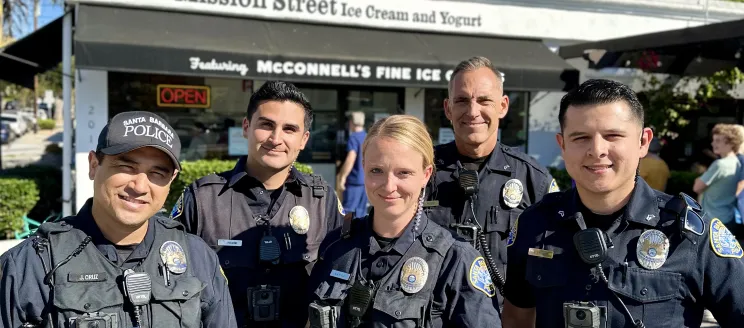 Title
National Night Out with SBPD
Body
Santa Barbara Police Department's National Night Out Community Event
Tuesday, August 1, 2023
5:30 - 7:30 PM
Mission Street Ice Cream & Yogurt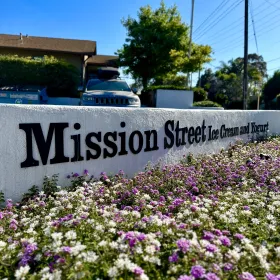 Come by for National Night Out - a community event at Mission Street Ice Cream & Yogurt on the corner of De La Vina Street and West Mission Street. Come check out a police car or motorcycle, ask questions, get to know your officers, and of course... eat some awesome ice cream!
What is National Night Out? 
National Night Out is an annual community-building campaign meet-and-greet across the United States and is designed to promote strong neighborhood bonds, enhance public safety, and foster positive relationships between residents and law enforcement. This event occurs across the nation on the first Tuesday of August each year.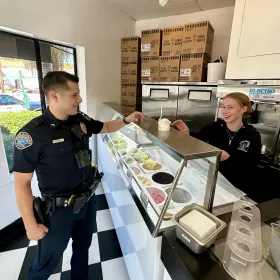 The primary objective of National Night Out is to encourage neighbors to get to know one another better and create a sense of community within their neighborhoods. By forging these connections, communities become more resilient, better equipped to address safety concerns, and can work together to prevent crime and promote a safer living environment.
The origins of National Night Out can be traced back to 1984, and the inaugural National Night Out involved 2.5 million neighbors from 400 communities across 23 states. Since then, the event has grown significantly, with millions of participants from thousands of communities taking part in the festivities every year.
The event not only serves as a platform to build stronger bonds among residents and law enforcement but also to raise awareness about crime prevention strategies and public safety measures. Residents can discuss their concerns with law enforcement officers, receive valuable crime prevention tips, and collaborate on developing strategies to improve safety in their neighborhoods.
National Night Out emphasizes the importance of community engagement and proactive approaches to address safety issues.
We hope to see you there!