Title
Downtown Ambassadors
Body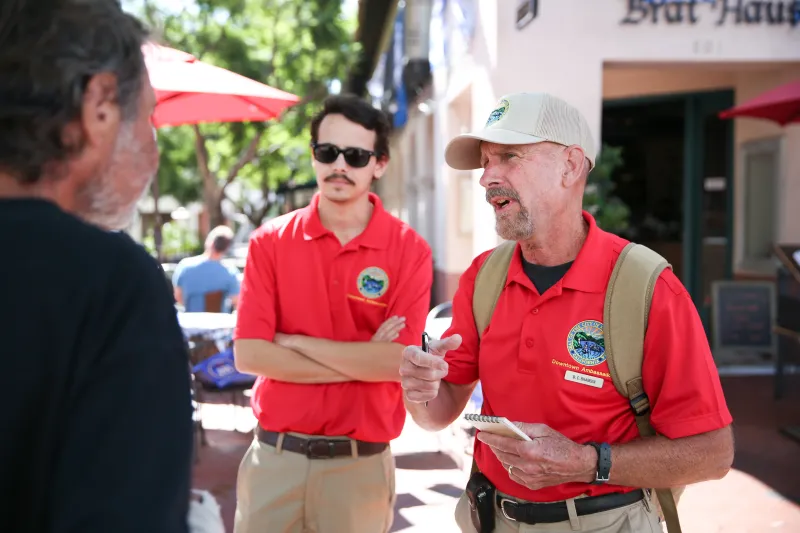 About Us
Since September 2017, City of Santa Barbara, Downtown Ambassadors have been enhancing the experience on State Street, by maintaining a consistent presence and working alongside local organizations, businesses, and citizens for wholesome solutions.
Please check the resources below for contact information on who to call for other issues on State Street.
Ambassador Hours of Operations:
May vary due to holidays, and special events. Our hours are adjusted to support the downtown infrastructure.
Sunday – Monday: 9 a.m. – 6 p.m.