ID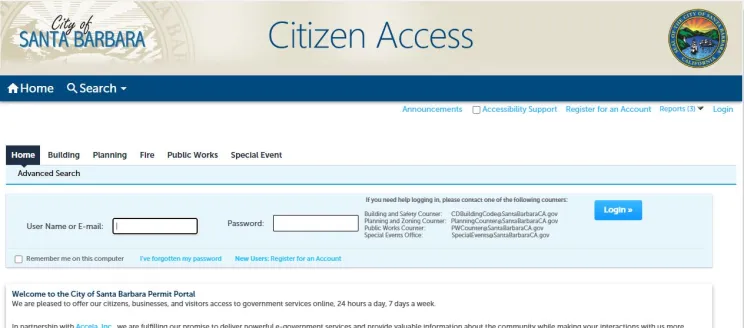 Title
Land Development Team Expands On-Demand Permit Types
Authored on
November 15, 2021
Body
On November 9, 2020 the Community Development Department deployed an On-Demand permitting process for simple reroofing building permits. We are happy to announce the types of On-Demand permits available has been expanded!
Applicants are now able to apply online, pay fees, and instantly receive their building permit via email — no staff contact needed. This On-Demand service is now available for:
Like-for-Like Reroofing
1 & 2 Family Home Water Heater Replacement
1 & 2 Family Home Electrical Panel Replacement
1 & 2 Family Home HVAC System Replacements
1 & 2 Family Home Roof Mounted Solar PV (10kW max) Optional Battery ESS (27kW max).
1 & 2 Family Battery Energy Storage (ESS) to existing Solar PV — New!
Underground Gas Service — New!
Underground Water Service — New! *excluding permits with a water meter size change.
The City of Santa Barbara is committed to streamlining the permitting process while also finding ways to meet its energy and climate goals through thoughtful policies and programs that make it easier for our community to take sustainable action. Streamlining solar and battery storage permits through this on-demand program will support an energy-resilient Santa Barbara.
The On-Demand permits are available using your Accela Citizen Access (ACA) account. Information on how to set up an account is available on our Building & Safety webpage.
The Land Development Team thanks you for your help in reducing our environmental impact, and we hope that you enjoy our new electronic service enhancements.