ID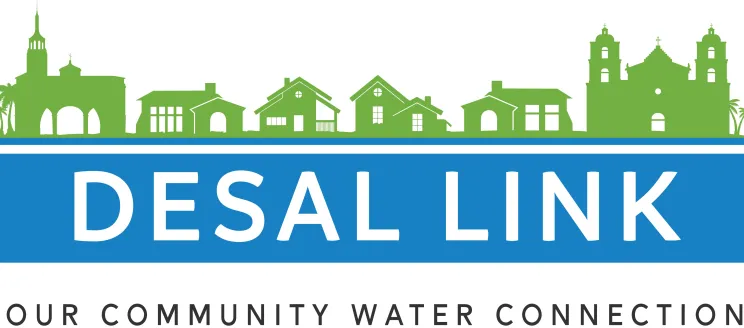 Title
Alternating Night & Day Work on N Salsipuedes and N Calle Cesar Chavez
Authored on
September 2, 2022
Body
As installation of the new Desal Link pipeline progresses down North Salsipuedes Street, the project will alternate between night and day work. Crews will work at night in areas with mainly commercial businesses to enable daytime access for staff and customers and to reduce impacts to the nearby school. Construction will switch to day work adjacent to residential areas to enable quieter nights. Please expect construction starting at the corner of North Salsipuedes and Haley Streets as early as September 6. There will also be equipment, materials, and parking restrictions in construction areas to correspond with day or night work.
Night Work
Construction will occur nightly, Monday through Thursday:
On N. Salsipuedes St. from 7:00 p.m. to 6:00 a.m. between E. Haley Street to just past E. Gutierrez Street.

On N. Calle Cesar Chavez from 9:00 p.m. to 6:00 a.m. between E. Montecito Street and E. Yanonali Street.
Day Work
On N. Calle Cesar Chavez Street between E. Gutierrez Street (after Bob Holzer Trucking) to E. Montecito Street, crews will work during daytime hours from 7:00 a.m. to 5:00 p.m. to provide quieter nights for residents.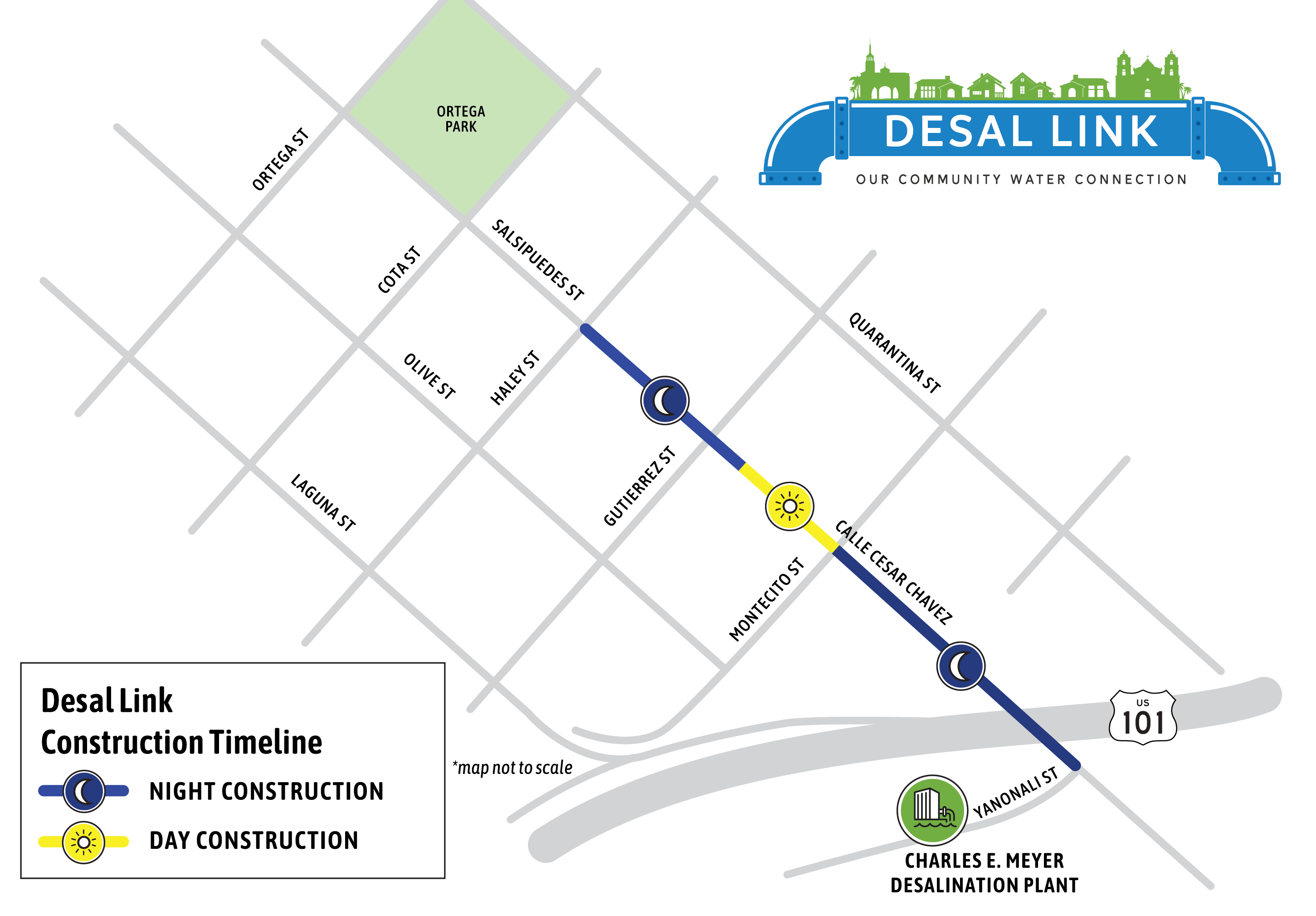 For more project information please visit www.SantaBarbaraCA.gov/DesalLink