ID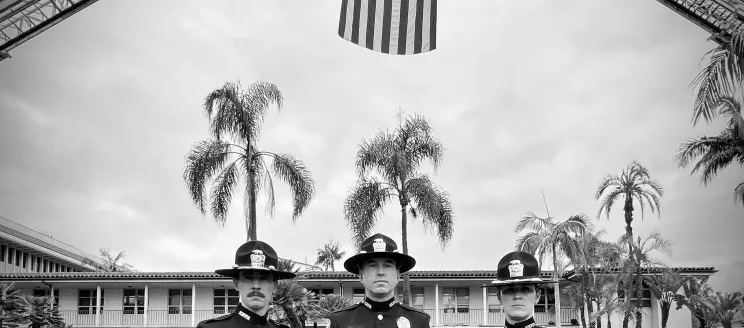 Title
9/11 Remembrance Ceremony
Body
Please join us and the Santa Barbara City Fire Department on this solemn day for a Remembrance Ceremony as we gather to remember the lives forever altered on September 11, 2001.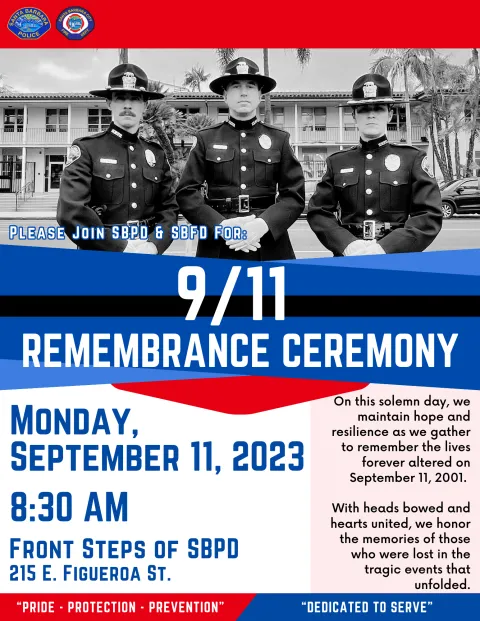 The ceremony will be held on the front steps of at the Santa Barbara Police Department (215 E. Figueroa Street) Monday, September 11, 2023, at 8:30 AM.

With heads bowed and hearts united, we honor the memories of those who were lost in the tragic events that unfolded. We hope you can join us SB.