ID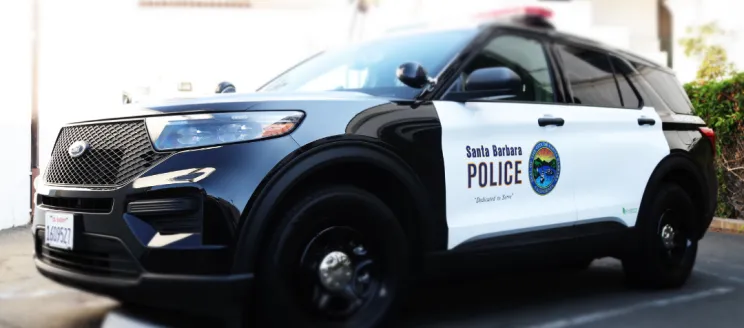 Title
Arrests Made in Connection to Stearns Wharf Area Homicide
Authored on
January 19, 2023
Body
SANTA BARBARA, CA – January 19, 2023
On December 9, 2022, around 8:40 pm, Santa Barbara Police Officers and Santa Barbara Harbor Patrol responded to the area of Stearns Wharf and Cabrillo Blvd. for a report of a shooting that had just occurred. Upon arrival, officers located an adult male suffering from a single gunshot wound. The male was provided medical attention on scene and transported by ambulance to Cottage Hospital for treatment.
On December 20, 2022, the shooting victim, Robert Dion Gutierrez, a 52-year-old Camarillo resident, was pronounced dead at Cottage Hospital. Mr. Gutierrez's death was a direct result of the gunshot wound he sustained on December 9, 2022, deeming this case a homicide investigation. It appears Mr. Gutierrez was an innocent bystander when the shooting occurred.
Detectives from the Santa Barbara Police Department have been continually investigating this homicide. Their extensive and diligent investigation led to the identification of multiple suspects connected to a local criminal street gang.
On January 19, 2023, Santa Barbara Police Department, Santa Barbara County Sheriff's Office, and Santa Barbara County District Attorney's Office executed search and arrest warrants at several locations throughout the City and County of Santa Barbara.
Four individuals were arrested and will be booked at Santa Barbara County Jail in connection with this murder.
Arrestee 1 – Jiram Tenorio Ramon, a 22-year-old Santa Barbara resident was arrested in the area of Olive Mill and Coast Village Road.
Arrestee 2 – Ricardo Tomas Jauregui Moreno Jr., a 20-year-old Santa Barbara resident was arrested in the 500 block of West Canon Perdido Street.
Arrestee 3 – Christopher Dave Miranda, a 21-year-old Santa Barbara resident was arrested in the 4800 block of Calle Real.
Arrestee 4 – James Lee Rosborough, a 21-year-old Santa Barbara resident was arrested in the 1400 block of Chino Street.
A 16-year-old male (name withheld due to age) was also arrested in the 3900 block of Via Lucero and was booked at the Santa Barbara County Juvenile Hall in Santa Maria for juvenile in possession of a firearm.
This is still an ongoing investigation, and no other information is available for release at this time.
Anyone with information pertaining to this homicide investigation is encouraged to call the Santa Barbara Police Department at 805-882-8900 (24/7) or the Detective Bureau at 805-897-2343.