Event Image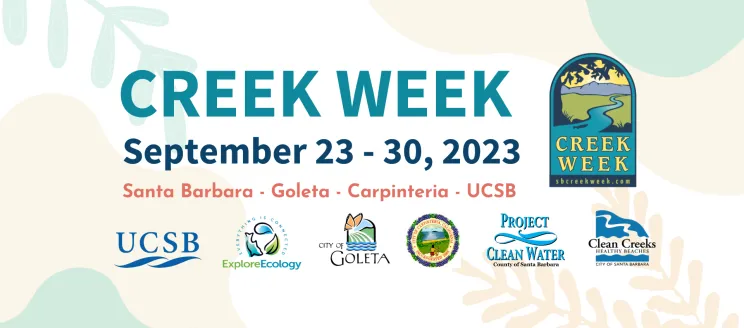 Description
Creek Week is an annual celebration of our creeks, watersheds, and the ocean, with a week full of fun and informative events, talks, and tours to help build awareness and stewardship of the natural treasures of Santa Barbara, Goleta, and Carpinteria.
Creek Week is coordinated by the City of Santa Barbara Creeks Division, County of Santa Barbara Project Clean Water, City of Goleta, City of Carpinteria, UCSB, and Explore Ecology, with many local organizations joining in to host events throughout the week.
Like Creek Week at Facebook.com/SBCreekWeek or visit SBCreekWeek.com to learn more.