Location
Location
Santa Barbara, CA 93101
Event Image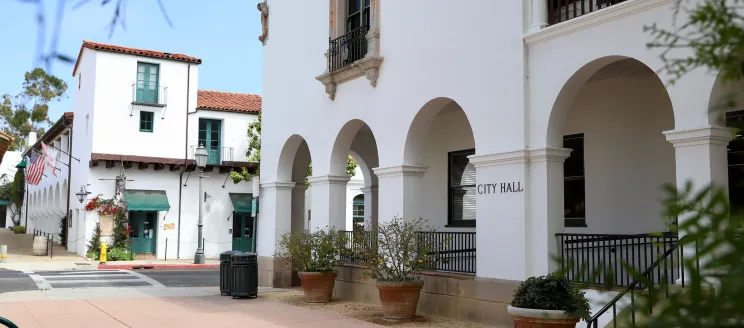 Title
CLOSED - City Administrative Offices
Description
In an effort to decrease traffic congestion during peak commuter hours and to reduce vehicle emissions, the City Council approved a compressed "9/80" work schedule that began on July 9, 2007. Under the adopted 9/80 Schedule, employees work 80 hours in nine work days rather than the conventional ten work days. To better serve the public, many offices, public counters, and departments stay open for an additional hour on Monday through Thursday. Offices are closed every other Friday.
Non-emergency City Offices are closed in observance of Independence Day. The 9/80 schedule does not affect police, fire, emergency services, library, recreation programs, community centers, water and wastewater treatment plants or the waterfront department.
Water, sewer and trash bill payments can be mailed, left in the night drop box at City Hall, or paid online at utilitiesonline.santabarbara.gov.