Location
Location
735 Anacapa St.
Santa Barbara, CA 93101
Event Image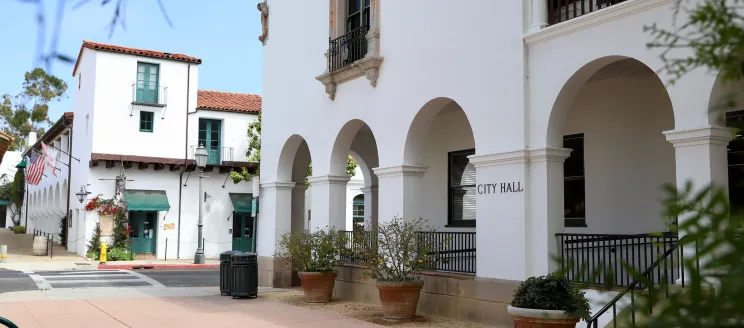 Title
City Council Meeting
Description
Regular meetings of the Santa Barbara City Council are held on the top floor of City Hall at 735 Anacapa Street in Council Chambers. 
Popular Links:
Meeting Times:
Ordinance Committee convenes at 12:30 p.m.
Finance Committee convenes at 12:30 p.m. in the David Gebhard Public Meeting Room at 630 Garden Street
Regular City Council meetings convene at 2:00 p.m.
Special Meeting times can vary, so please check posted times on the Agenda. The end times of the meeting are approximate and will vary. Ordinance Committee and Finance Committee agendas are part of the Council Agenda Packet.
Contact: (805) 564-5309