Event Image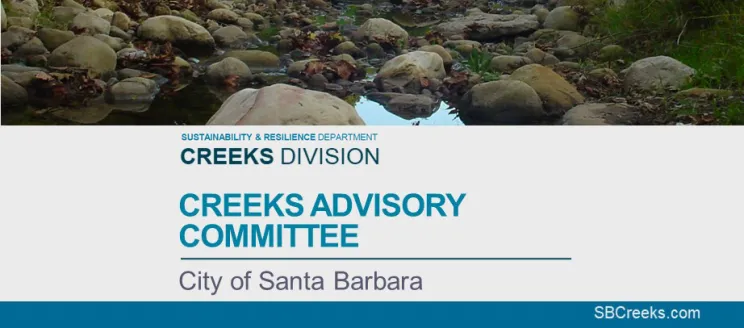 Title
CANCELLED: Creeks Advisory Committee Meeting
Description
The Creeks Restoration and Water Quality Improvement Program Citizen Advisory Committee (Creeks Advisory Committee) was established on December 12, 2000, by Resolution No. 00-140.
Its purpose is to assist and advise the City staff, the Park and Recreation Commission, and the City Council on matters pertaining to the City's creek restoration and water quality improvement programs.
PLEASE NOTE: The Creeks Advisory Committee meets in either the David Gebhard Public Meeting Room (630 Garden St) or Council Chambers (735 Anacapa St). Please check meeting agenda or annual schedule for meeting location.
For meeting agendas and videos please visit Creeks Advisory Committee.